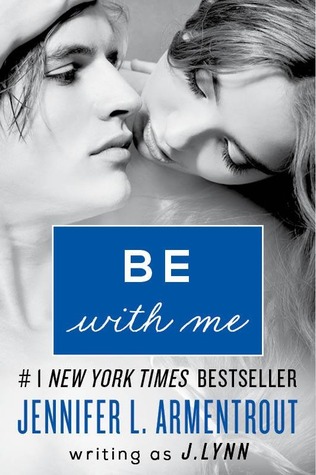 ⭐️⭐️⭐️⭐️
PLOT:
Teresa Hamilton is having a rough year—she's in love with her big brother's best friend, but he hasn't spoken to her since they shared a truly amazing, mind-blowing, change-your-life kiss. She got out of a terrible relationship. And now an injury is threatening to end her dance career for good. It's time for Plan B – college. And maybe a chance to convince Jase that what they have together is real.
Jase Winstead has a huge secret that he's not telling anyone. Especially not his best friend's incredibly beautiful sister. Even though he and Teresa shared the hottest kiss of his life, he knows that his responsibilities must take priority. He certainly doesn't have time for a relationship. But it doesn't help that all he can think about kissing the one girl who could ruin everything for him.
As they're thrown together more and more, Jase and Tess can't keep denying their feelings for each other. But a familiar danger looms and tragedy strikes. As the campus recovers, the star-crossed couple must decide what they're willing to risk to be together, and what they're willing to lose if they're not…
SPOILER ALERT!
This author really has a talent to make me feel everything her characters are feeling and for that I can actually forgive some of the mistakes this story has.
I had more or less the same feeling that with the first book –  Wait for you – but I applaud the fact that J. Lynn wants to touch really emotional and uncomfortable subjects such as women abuse. Sometimes we don't realize how close we are to these situations until it hit us in the face.
And when I  say mistakes before I don't mean mistakes in a literacy sense. I mean in a personal sense. I'll list some of them in details:
1. The fact that Teresa is in love with a guy who ignored her for a year – I know that happens to us women when we are young and I forgive her for that but then, after everything that happens between them and everything Jase knows about her past, he goes and ignores her again. I felt it was also a way of abuse, of not physical then emotional abuse. He knows she loves him and still messes with her feelings with his hot&cold actions.

2. Then is the fact that Teresa was injured more or less the whole book and Jase is pushing her to do physical activities that I'm pretty sure you cannot do when you have a knee injury, like riding a horse for example. Even after she was almost bitten to death by Erik, he goes and fucks her just after leaving the hospital. I mean, really?? She has bruises and a concussion, for God's sake!

3. Third, there's Cam who almost killed a guy the last time he messed with Teresa but who was to preoccupied with Avery to care if Jase was being a dick or not. He had this whole tantrum when I found out and then, when it was the time to make a move because Jase was behaving as an idiot, he goes and takes Jase's side. Not cool Came!

Anyway, it sounds as if i didn't enjoyed but I actually did. Like I said, J Lynn's books somehow move me and for me that's one of the most important qualities a book should have.

I loved the fact that even if Teresa lost her dream and her capacity to achieve her goals, she still fought to get something good out of her situation. She found peace in the present and started to create something new for herself. That's a great lesson for real life! Because, as sad as it sounds, is more common than the happily ever after.

Now moving to the third book of the Series – Stay with me.
Happy reading!

Trish 🗯